WYSIWYG Pages
Whilst some web companies offer inflexible and costly "price per page" website deals, there is no limit to the number of pages a Small Business website can have. Moreover, there is no price per page - the £499+VAT allows you to create and edit unlimited pages for free!
WYSIWYG means "What You See Is What You Get". When you edit a page with our eazyCMS admin system, you are presented with an interface that will be familiar if you have ever used a program such as Word. Make text bold and italic, add images, create tables of information, and much more - all from your web browser.
Below is a collage of pages that our clients have created and edited themselves from within the admin system of their Small Business website. In fact, this page (and every page) of the Eazyweb website was created and edited via eazyCMS!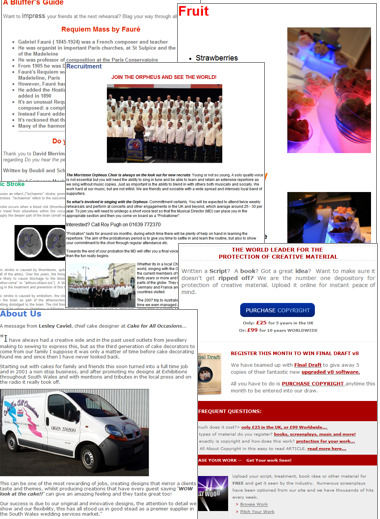 Links to Example Sites
The following Small Business sites have been heavily edited by their owners to go far beyond the initial 5 pages that Eazyweb created for them.